These projects will be matched Dollar for Dollar.  By donating to our cause you have already helped us complete our brand new swimming pool with amenity building. Next is our first indoor multi-purpose/worship center and we still need your help!
If you are ready to make a donation, click the button below to donate online.  We are always happy to accept donations via mail to 5 Century Drive, Suite 250 Greenville, SC 29607. Thank you for your support!
Our COMPLETED Pool & Amenity Building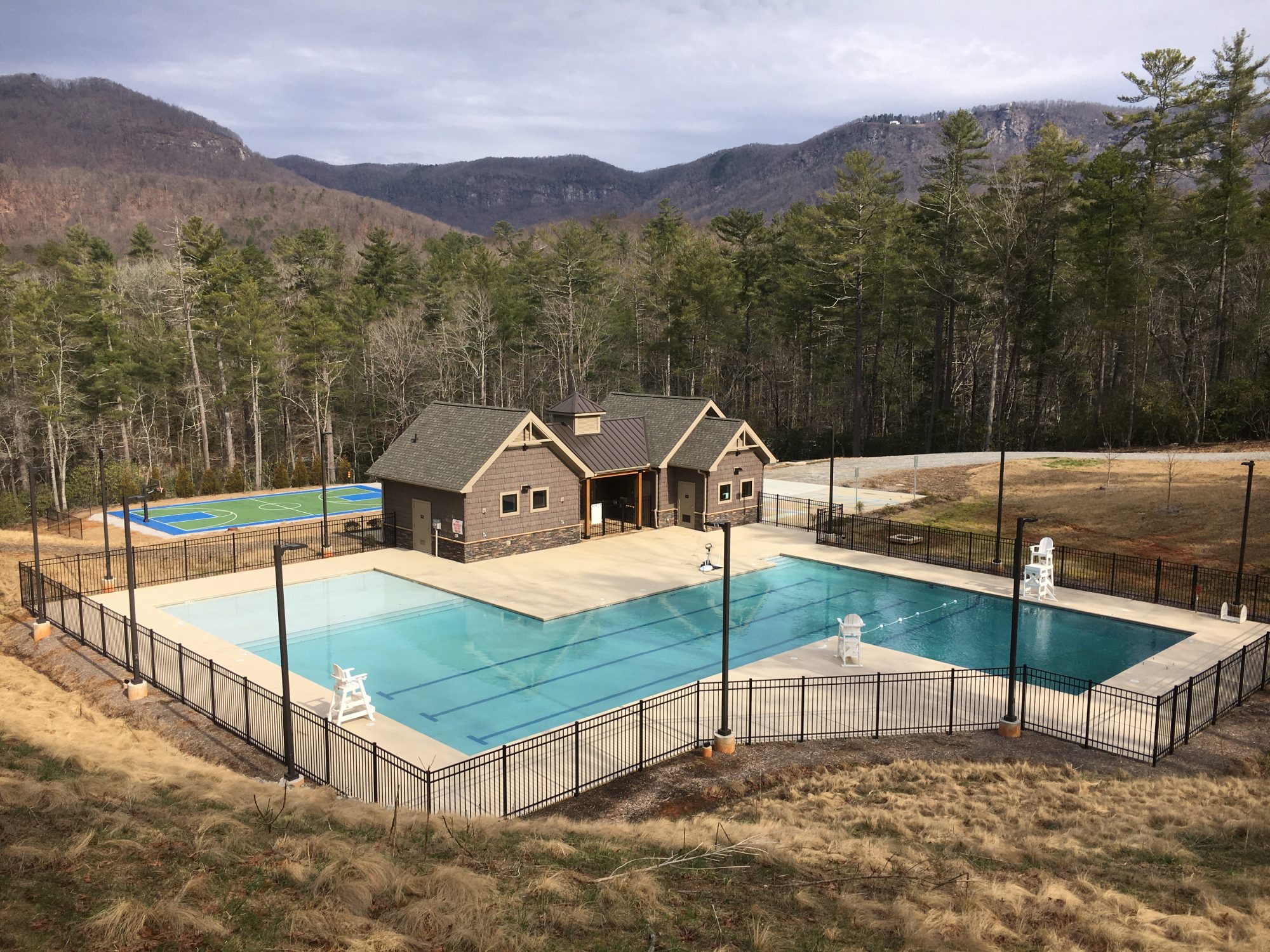 Our pool and amenity building project has been completed! Campers and guests are really enjoying swimming in the new pool and utilizing the amenity building. The new pool is just down the gravel road from our Alpine Tower so you get a gorgeous view of the Blue Ridge Mountains. We have started raising the funds for the new Worship Center at Asbury Hills. The renderings and plans are below!
Worship Center
Situated beside Batson Lodge and over looking Matthew's Creek, our new worship center will include breakout rooms, outdoor seating areas, double sided fireplace, and can hold up to 400 people. Our projected cost will be at $3 million dollars.