These projects will be matched Dollar for Dollar.  By donating to our cause you are helping us as we strive to complete a new swimming pool with bath house and our first indoor multi-purpose/worship center.
If you are ready to make a donation, click the button below to donate online.  We are always happy to accept donations via mail to 5 Century Drive, Suite 250 Greenville, SC 29607. Thank you for your support!
New Pool & Amenity Building Dedication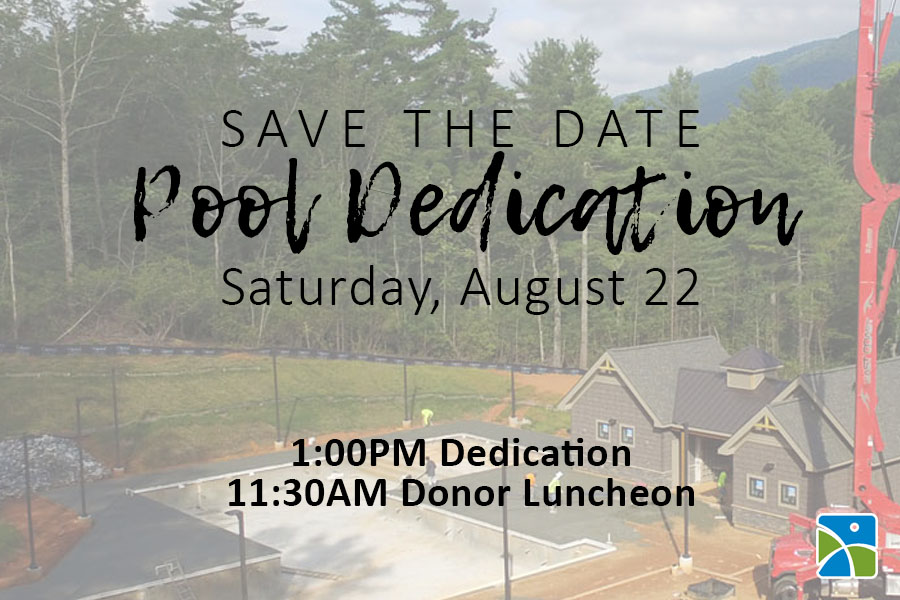 Join us Saturday, August 22, 2020 for the dedication of our brand new pool and amenity building! You are invited to attend this dedication as well as join us for lunch if you so choose. We will be hosting a VIP Donor Luncheon with special guest Bishop Jonathan Holston at 11:30am. The cost of this dinner is a $100 donation. We are also offering boxed lunches for purchase of $15. You are welcome to pick up your boxed lunch at 11:30am and enjoy it on property prior to the dedication ceremony. Space is limited so we ask that all who plan to attend RSVP by clicking the button below. For more details, click "More Info" below. Feel free to call 864.298.0125 with any questions. See you soon!
New Pool & Amenity Building with Sport Courts
Situated just off the trail from the Creekview Center, the construction of the new pool and amenity building is taking place. This amenity building includes changing rooms, restrooms, an office, and storage space for camper belongings. The new pool with include a beach entry, shallow and deep end, bubblers, a great sun deck and our very own AquaClimb. This project is expected to be completely by Summer 2020. We are still asking folks to join us in this vision with donations and prayers.
Worship Center
Situated beside Batson Lodge and over looking Matthew's Creek, our new worship center will include breakout rooms, outdoor seating areas, double sided fireplace, and can hold up to 400 people. Our projected cost will be at $3 million dollars.