Campfire Memories
You're Invited!
Monday, June 5th at 5pm
TD CONVENTION CENTER
You are invited to join us Monday, June 5th at 5pm at the TD Center to gather and share our camp memories.  Already at the TD Center for Annual Conference? Perfect! Stop by, reconnect with other alumni, share your stories and grab a bite to eat.  You can expect to meet with some of our full time staff members at Asbury Hills, our full time staff members from the Camps & Retreat Ministries office, the Voigt Family and other people with strong connections to camp here in South Carolina.  We want to create a space for all of us with hearts for camp to meet, connect or even reconnect and share our common love! Would you join us? We would love to have you.
SUMMER STAFF: 1973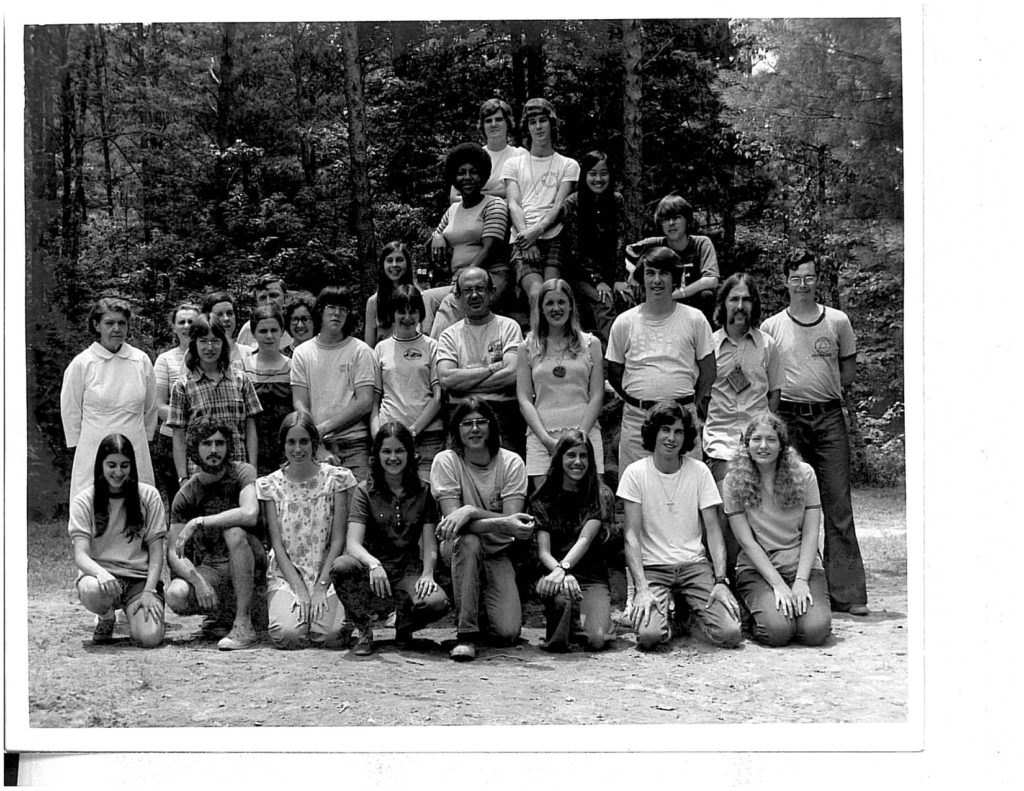 SUMMER STAFF: 2015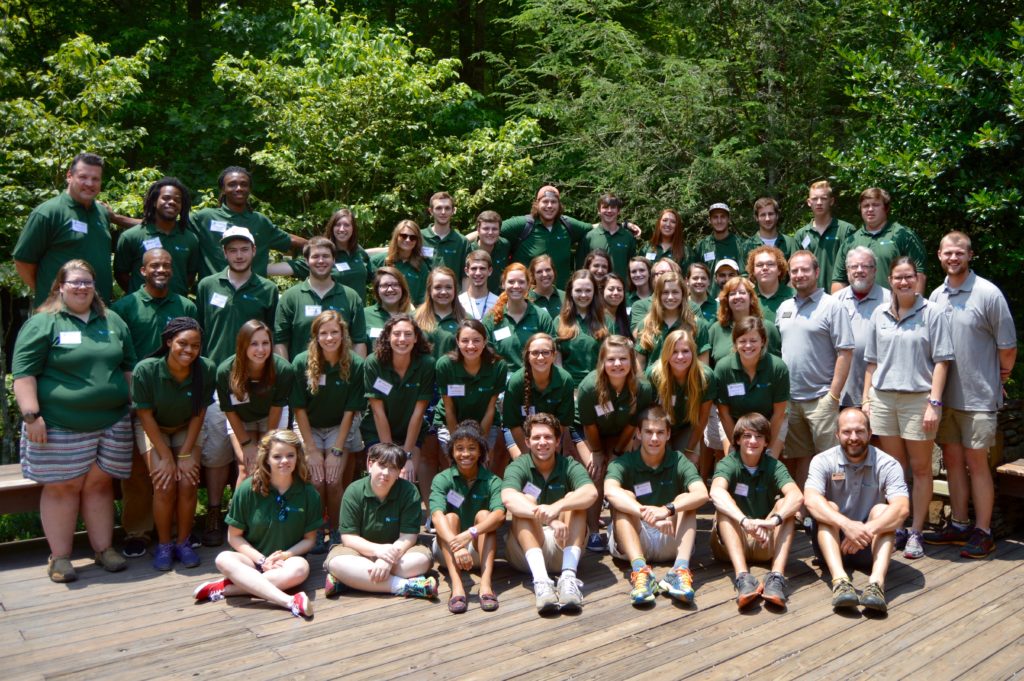 BACK ROW: Terry Wood, Kris Ledford, Bryan Sapp, Amber Morgan, Katie Tristani, Josh Dennis, Tom Yeomans, Tyler Linville, Nick Samson, Megan Williams, Tyler Casamasa, Kenny K., Wyatt Parvis, John Luke Griffith
SECOND ROW: Lauren Hawley, Ben Sayles, Fergal Houghton, John Knoblauch, Samantha Reese, Paige Railey, Tyler King, Kaylee Browder, Theresa Scott, Reba Castro, Rachel Franzreb, Lexi Evans, Claire Waters, Paul Schloss, Julia Stanch, Austin Langley, Tim Brady, Susan Rouse, TomTom Grindall, Scott Rouse, John Kelley, Katie Stanczak, Joseph Stanczak
BENT OVER ROW: Jasmine King, Caitlin Steele, Caroline Hochhalter, Courtney King, Meg McCollum, Christina Martin, Brooke Brabham, Emma Bouyea, Julia Woodward
SITTING ROW: Tiffany Goff, Mikayla Jones, Faith Sayles, Kenny Rush, Seth Gooch, Jeremy Powers, Chris Hulme