5th Annual Golf Tournament
Just a few weeks ago we wrapped up our 5th Annual Camps & Retreat Ministries Golf Tournament in Greenville, South Carolina.  As you all may know, we typically have this tournament the Saturday before Annual Conference begins.  Our hope is that those attending Annual Conference will make the trip a day early, invite others and spend some time on the green raising funds for camper scholarships at Asbury Hills.  This year, we are excited to say that it was a huge success!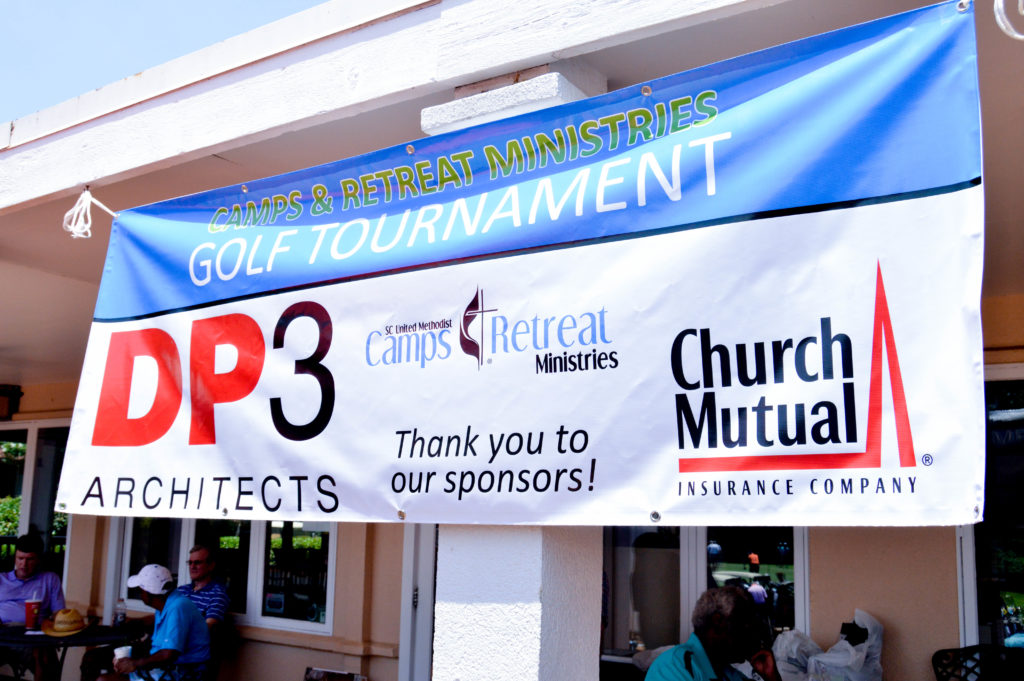 The Details
What: 5th Annual Camps & Retreat Ministries Golf Tournament
When: Saturday, June 3rd with a 1:00pm shot gun start
Where: The Preserve at Verdae in Greenville, South Carolina
Why: Raise funds for our camper scholarship program with Asbury Hills
A huge thank you to our hole sponsors and donors is due! This event wouldn't be possible without those who donated to sponsor a hole or donated materials to make the day a success.  All the proceeds go back into camping; which is what we all love so dearly.  At Asbury Hills, we work to provide the camping experience for all campers regardless of their financial situation.  Events like this golf tournament help make those camping experiences happen for campers who otherwise wouldn't have the opportunity.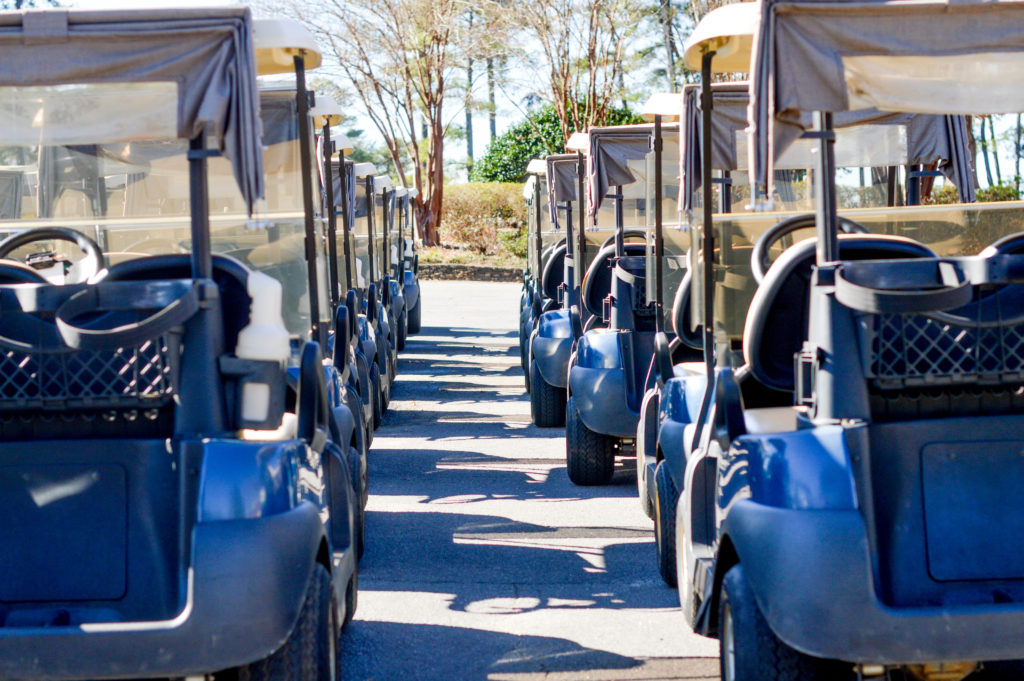 Donors & Sponsors
Agape Hospice
Asbury Hills
Bryan & Haar
Burgess & Linday Metcalf
Caldwell Contractors
Candy Friday Farms
Church Mutual Insurance Company
Clemson YLI
DP3 Architects
Eagle Embroidery & Screenprinting
Golfsmith
Green River Adventure
Highland UMC
Hillcrest Dentistry
Kim Welborn
Knight Furniture
Lee Maxwell Roofing
Lloyd Hunter
Morrow Insurance Agency
Nantahala Outdoor Center
Paul & Ruth Ann Frey
Pepsi
Premier Lighting
Preserve at Verdae
Robin Roberts
SC Camps & Retreat Board
SC United Methodist Advocate
St. John's UMC
Tom Jeffries
Unity Baptist Church
US Foods
Vertical Engineering
Congratulations to our 1st, 2nd, and 3rd place winners!!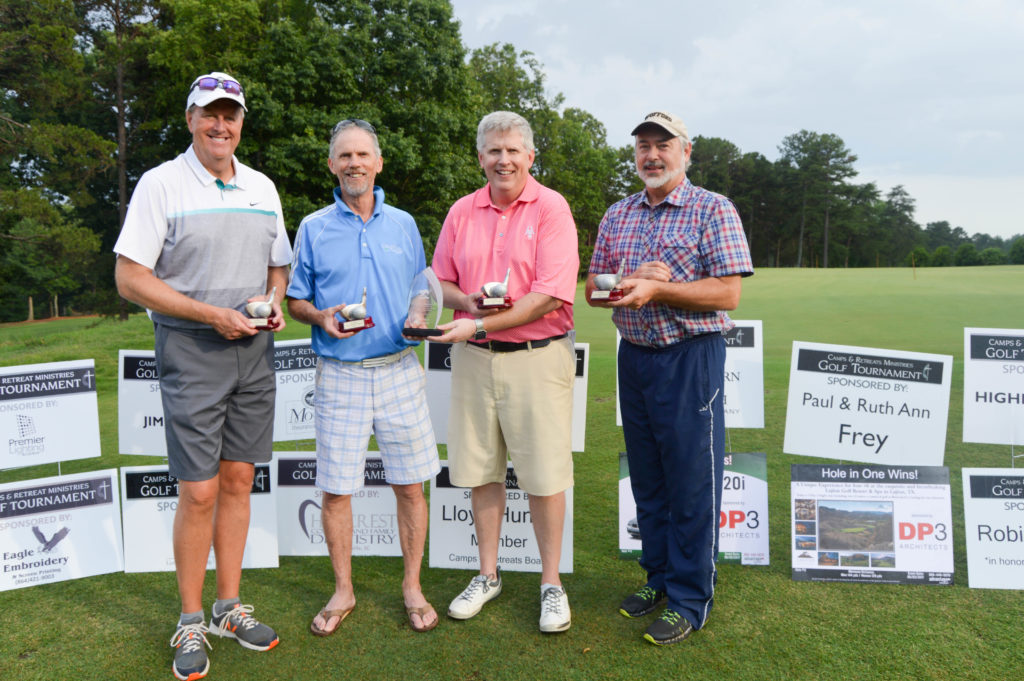 *Thank you to Joel Jones for standing in for Rev. George Howle.*
First Place: Jeff Jaeggi, Mark Cochran, Paul Dunn, Rev. George Howle
Second Place: Geoff Bloomquist, Maralo Torricos, Hamp Randall, Will Randall
Third Place: Tony Dean, Trace Silvers, Stuart Barber, Burns Cale
If you missed this event, we have already set the date for next year's tournament.  It gets better! We are staying in Greenville! Go ahead and mark your calendars for Saturday, June 2, 2018 at the Preserve at Verdae!